'The Lowe Files' follows Rob Lowe and his two sons, Matthew and John Owen, as they travel through the country to explore infamous unsolved mysteries.
As we reported back in March, Rob Lowe – prolific actor, eighties teen heartthrob, Emmy-award winner and all-around national treasure – is executive-producing and starring in a new series entitled (what else) The Lowe Files, which chronicles the adventures of he and his sons, Matthew and John Owen, as they scour the country for paranormal phenomena such as Sasquatch, ghosts and aliens.
Now, A&E has released the official first look trailer, which shows the Lowes engaging in a variety of activities such as making campfires, off-roading in a Ford truck, participating shirtless in some kind of Shamanic ritual, and walking around in dark hallways with flashlights.
I don't know about you, but the existence of this show gives my life a whole new meaning, and I can't wait to watch. Seriously… it looks like a lot of fun. THANK YOU ROB LOWE!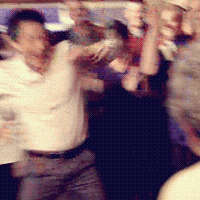 The Lowe Files will premiere on A&E August 2nd at 10 p.m. ET/PT