If you've seen any of the IT movies or read the terrifying Stephen King novel that inspired them, you've surely been frightened by the demonic entity living in the sewers of Derry, Maine presenting itself as Pennywise The Dancing Clown.
Now, thanks to a company called Advanced Graphics, you can be tormented by a life-size Pennywise every day in the comfort of your own home, at work, or wherever else your whimsy and creativity takes you.
You'll float too, with this 74-inch tall Pennywise cardboard cutout that has a 4.6 out of 5 stars rating on Amazon with 92 customer reviews. Those who have purchased one seem overall quite thrilled with their scary new friend, noting such highlights as:
"My son screamed when he walked in the room…"
"Pennywise looks really creepy even for a cardboard."
"Worth every penny."
"I purchased this for Halloween to scare my coworkers. It did its job perfectly."
Whether you want to scare your friends, co-workers, family, neighbors, or heck even yourself, Advanced Graphics Pennywise The Dancing Clown Life Size Cardboard Cutout Standup is sure to be a winner and is available to buy right now via Amazon.
(Red balloons not included).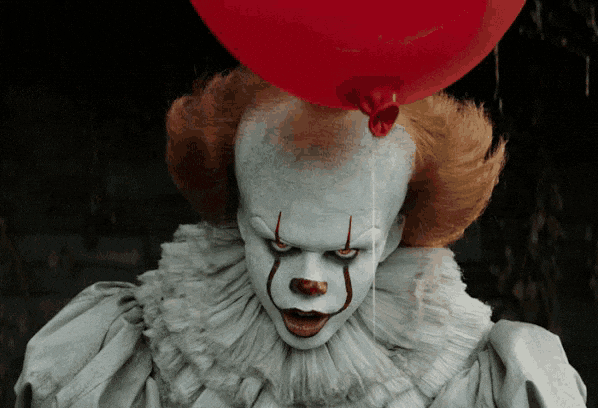 Classic #1 New York Times bestseller, "a landmark in American literature" (Chicago Sun-Times)